Debate
Open Access
Open Peer Review
This article has Open Peer Review reports available.
The biography of the immune system and the control of cancer: from St Peregrine to contemporary vaccination strategies
Received: 27 August 2013
Accepted: 12 August 2014
Published: 16 August 2014
Abstract
Background
The historical basis and contemporary evidence for the use of immune strategies for prevention of malignancies are reviewed. Emphasis is focussed on the Febrile Infections and Melanoma (FEBIM) study on melanoma and on malignancies that seem to be related to an overexpression of human endogenous retrovirus K (HERV-K).
Discussion
It is claimed that, as a result of recent observational studies, measures for prevention of some malignancies such as melanoma and certain forms of leukaemia are already at hand: vaccination with Bacille Calmette-Guérin (BCG) of new-borns and vaccination with the yellow fever 17D (YFV) vaccine of adults. While the evidence of their benefit for prevention of malignancies requires substantiation, the observations that vaccinations with BCG and/or vaccinia early in life improved the outcome of patients after surgical therapy of melanoma are of practical relevance as the survival advantage conferred by prior vaccination is greater than any contemporary adjuvant therapy.
Summary
The reviewed findings open a debate as to whether controlled vaccination studies should be conducted in patients and/or regions for whom/where they are needed most urgently. A study proposal is made and discussed. If protection is confirmed, the development of novel recombinant vaccines with wider ranges of protection based, most likely, on BCG, YFV or vaccinia, could be attempted.
Keywords
LeukaemiaMelanomaEndogenous retrovirusesYellow fever vaccineBacille Calmette-Guérin
Background
As a young man, Peregrine Laziosi (1260–1345, Figure
1
) developed a large swelling on a leg (accounts differ as to which leg), which was diagnosed as cancer. The lesion ulcerated and the stench – a sure sign of infection – was said to be so overpowering that his friends could not bear to stay with him for long. Amputation seemed the only option but, when the surgeons came to operate, the tumour was found to be in regression and it eventually healed completely. He had no recurrence of the cancer, lived to be 85 years of age, was canonized as Saint Peregrine in 1726 and is recognized by the Roman Catholic Church as the Patron Saint of cancer patients [
1
]. This is just one example of reports, over past centuries, of the spontaneous remission and even complete resolution of cancers following some form of infection [
2
–
9
].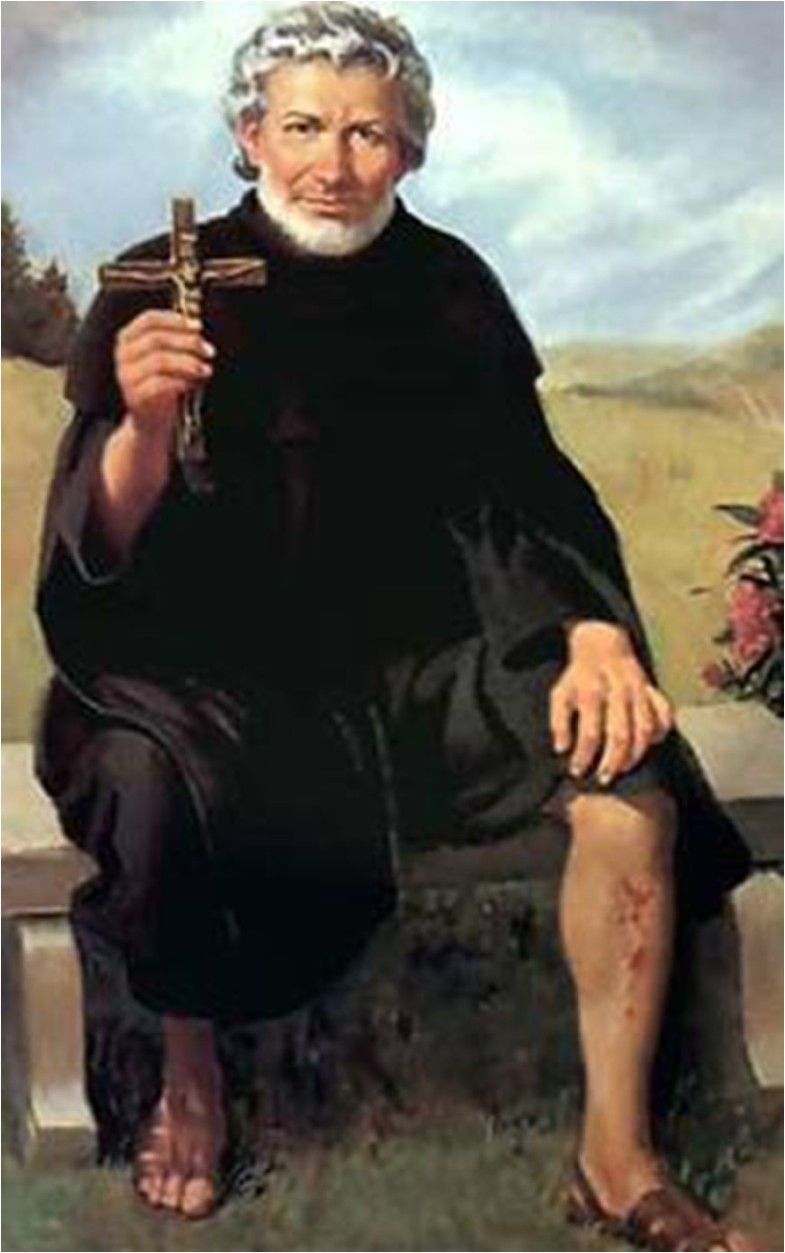 In 1875 Campbell de Morgan, a surgeon at the Middlesex Hospital in London, reported that regressions and remissions of cancers sometimes occurred after post-operative infections, particularly the streptococcal infection erysipelas [10]. De Morgan wrote, "this is an occasional event which is very important as it encourages us to hope that a cure may yet be found for the disease." In the light of recent advances in the immunology of cancer the time may well be approaching when an elucidation of the mechanisms underlying this 'occasional event' could lead to advances in the prevention and therapy of this widespread disease.
Campbell de Morgan's observation that remissions sometimes occurred after post-operative streptococcal infections inspired some workers to undertake the risky procedure of deliberately inducing erysipelas in cancer patients. Subsequently, an American surgeon, William Coley, developed bacteria-free extracts of streptococci and other bacteria ("Coley toxins") and reported their successful use in the therapy of cancers, especially sarcomas, between 1881 and 1936 [11–13]. Unfortunately Coley, a mild mannered and unassuming gentleman, did not adhere to rigorous scientific protocols in his studies and he was marginalized by forceful personalities advocating radiotherapy. Notwithstanding, an analysis of his results with cancer deemed inoperable undertaken in 1994 revealed a remission rate of 64% and a five-year survival rate of 44%, results equal to or better than those with modern therapies [14]. There have been several more studies on this topic [15–23], but the evidence for the effectiveness of this therapeutic approach remains disputed.
The implication of postoperative infections for the prognosis of cancer patients has been investigated in numerous comparative studies, some of which demonstrated a better prognosis for patients who had a postoperative infection compared to patients without infections [24–33]. A recent study, for example, on the effect of post-operative infection on outcome after surgery for osteosarcoma showed that the 10-year survival among those who developed deep tissue infection within one year of surgery was 84.5%, compared to 62.3% in those who did not develop infections (p = 0.017) [34]. Many of the earlier studies did, however, have severe methodological flaws and the results were quite heterogeneous and contradictory.
There has, in recent years, been a great upsurge of interest in the immunology of cancer and it has become clear that tumours are heterogeneous structures that, during their development and growth, become 'sculpted' or 'edited' by immune responses and, as a result, pass through the 'three E's' of elimination, equilibration and escape [35]. Even when a tumour is large enough to present clinically, the immunoediting continues in a Darwinian fashion with selection of cells expressing novel antigens which avoid recognition by the induced immune responses [36], explaining the short-lived effects of immunotherapeutic strategies based on single, or a few, tumour antigens.
It is also now appreciated that chronic inflammation is an essential element of cancers and it has indeed been termed 'the other half of the tumour' [37]. The normal healing process relies on inflammation, collagen production, angiogenesis and cell proliferation and, in a description of the similarities between tumour stroma formation and wound healing, tumours have been referred to as "wounds that do not heal" [38], while in 1972 Sir Alexander Haddow suggested that tumour growth is the result of overhealing [39]. In addition, chronic inflammation has been linked to the generation of local and general patterns of immune suppression that protect tumours from immune recognition and attack [40].
Numerous attempts have been made in recent years to develop immunotherapeutic procedures for established cancers, though of greatly varying efficacy and cost. Much less work has been conducted on preventive immune strategies and, with the notable exception of human papilloma virus vaccine for the prevention of cervical cancer, no vaccines specifically for the prevention of cancer are in routine use. The subject of this review, however, is the possible use of available vaccines developed for the prevention of common infectious diseases to reduce the risk of at least some cancers.
Discussion
Prior claims that BCG vaccination affords protection against certain malignancies have been reviewed, together with the results of the more recent FEBIM study. In the latter study, infections and a broader range of vaccinations, including vaccinia, which may have conferred protection, have been investigated and adjustments were made for other risk factors. Moreover, the subsequent studies on yellow fever vaccination [105, 107], gave a preliminary indication that YFV in adults might also contribute to such protection, although confirmative studies are required especially as a nested case approach and has to be handled with great caution [111].
On the other hand, there are advantages in features of the nested case approach as used addressing a possible tumour protective potential of yellow fever vaccination [105, 107]. The study design has advantages as it ensures that patients and controls are coming from the same source group of persons, thus minimizing diverse confounding factors such as those resulting from differences in the socio-economic status. Since, however, the controls also have various tumours, the relevance of the observed protection to the general population is uncertain [112]. Nevertheless, such studies could give answers to the following questions.
○ Does yellow fever vaccination afford protection against any other malignancies?
○ Is there indeed an association between expression of HERV-K genes within the tumours and protective efficacy of vaccination and, if so, is this a necessary or sufficient condition?
○ Could the risk of breast cancer, which often expresses HERV-K ENV [90], be prevented by BCG or yellow fever vaccination?
○ Is the time interval between vaccination and onset of protection the same for all malignancies?
○ What is an appropriate age for vaccination in order to achieve optimal benefit?
The latter also raises the question whether there is an age group of persons in specific need of such vaccination (s) while other age groups might have sufficient protection from alternative (environmental) immune contacts.
The yellow fever vaccine has many advantages over other currently available vaccines, as it is not only one of the most effective vaccines ever developed [113] but is cheap and relatively safe [114]. Indeed, in the 70 years or more elapsed since its development, YFV 17D has been administered to over 540 million people globally, with very rare (1 in 250,000) cases of serious adverse events and it can, in principle, induce protective immunity persisting up to 40 years [114], although re-vaccination is recommended after 10 years. Whereas BCG vaccination is most effective when given early in life (at least in respect to tuberculosis), YFV can be administered to adults, thereby addressing the age group most at risk of cancer.
Vaccinia vaccination is now principally of historical interest. However, since the vast majority of humans have been vaccinated in early childhood until about 1975 this is still to be considered in all studies investigating a possible protective effect against malignancies. The case of BCG and possibly of the newer mycobacterial vaccines undergoing evaluation is different. BCG in newborns is still in use in many tropical countries and newer non-replicating vaccines might find a use in adults. Therefore it is highly desirable that all future studies on risk factors for melanoma and other malignancies should investigate in parallel the status of vaccination with BCG, vaccinia and yellow fever.
The observation that BCG (and, historically, vaccinia) vaccination early in life improved the prognosis of patients after surgical therapy of melanoma is of practical importance as the prognosis of inoperable melanoma is poor. Further studies are required to determine whether BCG vaccination has a similar beneficial effect in other forms of cancer. We therefore open the debate as to whether extensive controlled vaccination studies should be undertaken in patients and/or regions for whom/where they are needed most urgently.
Summary
The journey from Saint Peregrine's 'miraculous' cure to contemporary vaccination strategies for the prevention or cure of malignant disease has been a long one and, unfortunately, it is supported so far mostly by observational studies as reviewed above rather than by mechanistic ones. Nevertheless, the more recent studies including those by the FEBIM group suggest that measures for prevention of some malignancies such as melanoma and some forms of leukaemia are already at hand: BCG vaccination of new-borns and (for melanoma) YFV of adults. We concede that the evidence of their benefit for prevention of malignancies needs to be strengthened by further studies and, as some other cancers also express HERV-K epitopes [84, 89, 90, 111, 115], these could likewise be the subjects of further studies. Such studies could well pave the way to the development of recombinant vaccines with improved and extended properties and these might well be based on YFV, mycobacterial and/or vaccinia vaccines.
Authors' information
BK, PhD, MD, worked for more than 7 years in the field of biomolecular chemistry and for 22 years in the field of virology. His recent interests include the role of endogenous retroviruses in carcinogenesis. KFK, MD, was engaged in the therapy of advanced melanoma, he was a pioneer in Germany in conducting campaigns for the public awareness of early recognition of melanoma and he led the FEBIM study on the impact of infections and vaccinations on the subsequent risk of melanoma. JMG, MD, MSc, has for many years worked extensively on the microbiology and immunology of chronic infection, especially tuberculosis and, since 1995, on the immunology and immunotherapy of cancer.
Abbreviations
BCG:

Bacille Calmette-Guérin
CLL:

Chronic lymphatic leukaemia
FEBIM:

Febrile Infections and Melanoma working group
EORTC:

European Organization for Research and Treatment of Cancer
HERV-K:

Human endogenous retrovirus-K
PY:

Person years
TSV:

Time since vaccination
YFV:

Yellow fever vaccine.
Authors' Affiliations
(1)
Institute of Virology of Georg August University Göttingen, Göttingen, Germany
(2)
Medical Laboratory, Kurt-Reuber-Haus, Kassel, Germany
(3)
Dermatologic Clinic of Georg August University Göttingen, Göttingen, Germany
(4)
London Clinic Cancer Centre B2, London, UK
Copyright
© Krone et al.; licensee BioMed Central Ltd. 2014
This article is published under license to BioMed Central Ltd. This is an Open Access article distributed under the terms of the Creative Commons Attribution License (http://creativecommons.org/licenses/by/2.0), which permits unrestricted use, distribution, and reproduction in any medium, provided the original work is properly credited. The Creative Commons Public Domain Dedication waiver (http://creativecommons.org/publicdomain/zero/1.0/) applies to the data made available in this article, unless otherwise stated.