Collection Open for Submissions
Extracellular vesicles in cancer progression
Guest Edited by: Orazio Fortunato, Irina Matei and Chunlin Ou
Editors' Picks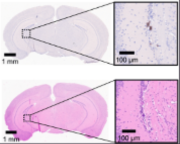 Characterization and comparison of human glioblastoma models
Schulz et al. characterized two human GBM models (U87-luc2, U251-RedFLuc) in vitro and in vivo, showing that they recapitulate different aspects of GBM heterogeneity that need to be considered in preclinical research.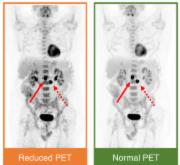 Phantom-based acquisition time and image reconstruction parameter optimisation for oncologic FDG PET/CT examinations using a digital system
Fragoso Costa et al. determined the lowest 18F-FDG PET acquisition time without loss of diagnostic information and optimised image reconstruction parameters by phantom imaging.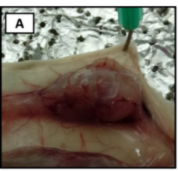 Inhibition of hyperprogressive cancer disease induced by immune-checkpoint blockade upon co-treatment with meta-tyrosine and p38 pathway inhibitor
Montagna et al. investigated the hyperprogressive-cancer disease in two murine tumors widely different regarding immunogenicity and in models of local recurrences and metastases.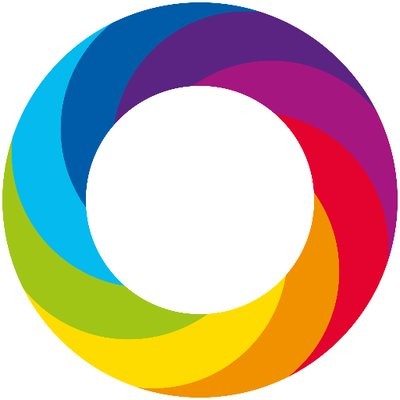 Click here to view which Articles have been shared most in the last month!
Aims and Scope

BMC Cancer is an open access, peer-reviewed journal that considers articles on all aspects of cancer research, including the pathophysiology, prevention, diagnosis and treatment of cancers. The journal welcomes submissions in broad areas of cancer research including molecular and cellular biology, genetics, epidemiology, and clinical trials. Learn more about our scope here.
September - Childhood Cancer Awareness Month

Childhood Cancer awareness month runs for the whole of September. While childhood cancer is rare, it is the leading cause of disease-related death past infancy in children and adolescents. Survival rates for most childhood cancers have improved in recent decades, however many children will have long-term side-effects that may significantly impact their lives forever. In the paper below Masumoto et al. reported game-based learning programs as tools that can be effectively applied to survivorship care as a new modality of patient education.
A pilot study of game-based learning programs for childhood cancer survivors
Join our Editorial Board

Interested in joining the editorial board of BMC Cancer?
More information and how to apply can be found here. We are looking forward to hearing from you.

BMC Cancer is celebrating its 20th anniversary!
Since launching in 2001, we've become established as the largest open access oncology journal in our field. We're proud of our history of making cancer research and methods available to all. We have been looking back at our achievements and highlighted some of the most influential research published in the journal over the past two decades.
Annual Journal Metrics
Citation Impact
4.638 - 2-year Impact Factor (2021)
4.672 - 5-year Impact Factor (2021)
1.308 - SNIP (Source Normalized Impact per Paper)
1.134 - SJR SCImago Journal Rank (SJR)

Speed
37 days to first decision for all manuscripts (Median)
65 days to first decision for reviewed manuscripts only (Median)

Usage
6,897,358 Downloads (2021)
4,517 Altmetric mentions (2021)
Peer-review Terminology
The following summary describes the peer review process for this journal:

Identity transparency: Single anonymized

Reviewer interacts with: Editor

Review information published: Review reports. Reviewer Identities reviewer opt in. Author/reviewer communication
Follow
Sign up for article alerts and news from this journal