Erratum to: Conformational changes and translocation of tissue-transglutaminase to the plasma membranes: role in cancer cell migration
Received: 14 July 2016
Accepted: 14 July 2016
Published: 8 August 2016
Unfortunately, the original version of this article [
1
] contained an error in Fig.
1
. In Fig.
1A
the images in column 2 row 1, column 3 row 1 and column 1 row 6 are duplicated in column 1 row 5, column 3 row 5 and column 3 row 6, respectively. This duplication does not affect the results, findings, interpretation, conclusions, or the scientific basis of the article. The graph and statistical analysis related to the photomicrograph in Fig.
1A
are correct and taken from the correct images. The correct version of Fig.
1
is below.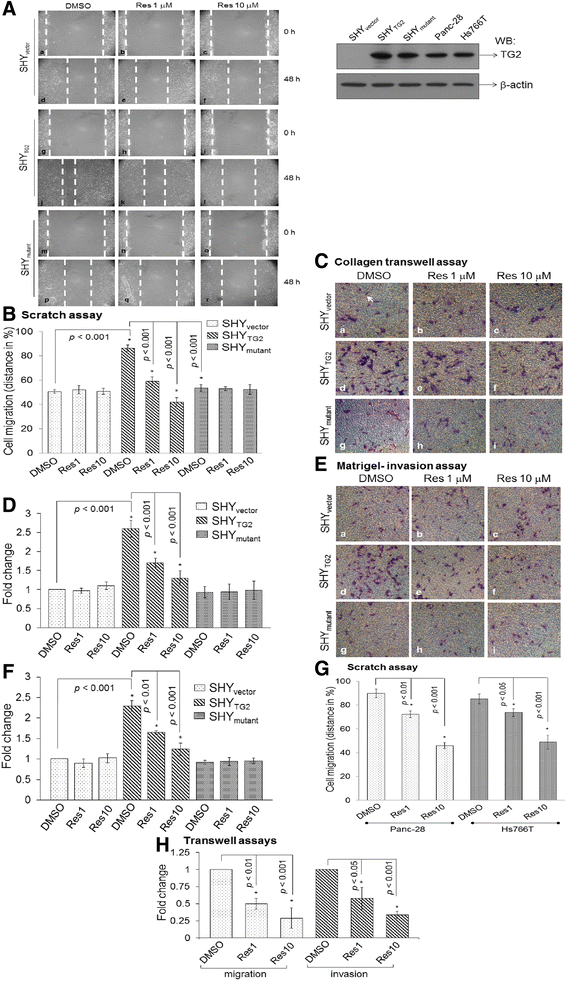 As Dr. Ugra Singh is no longer at the University of South Carolina, the corresponding author has been changed to Dr Donald J DiPette (Donald.dipette@uscmed.sc.edu) in the author details above.
Open AccessThis article is distributed under the terms of the Creative Commons Attribution 4.0 International License (http://creativecommons.org/licenses/by/4.0/), which permits unrestricted use, distribution, and reproduction in any medium, provided you give appropriate credit to the original author(s) and the source, provide a link to the Creative Commons license, and indicate if changes were made. The Creative Commons Public Domain Dedication waiver (http://creativecommons.org/publicdomain/zero/1.0/) applies to the data made available in this article, unless otherwise stated.
(1)
Department of Pathology, Microbiology and Immunology, School of Medicine, University of South Carolina, Columbia, SC 29209, USA
(2)
Department of Computer Science and Engineering, University of South Carolina, Columbia, SC, USA
(3)
Department of Cell Biology and Anatomy, School of Medicine, University of South Carolina, Columbia, SC, USA
(4)
Department of Pharmacology, Physiology and Neuroscience, School of Medicine, University of South Carolina, Columbia, SC, USA
(5)
Department of Internal Medicine, School of Medicine, University of South Carolina, Columbia, SC, USA