Editor Profiles
Linda is an Editor for the BMC Series and the Editor of BMC Cancer since July 2018. Before joining BioMed Central, Linda completed her joint PhD in altered protein degradation mechanisms in renal cell carcinomas at the Charite University Hospital and Humboldt University in Berlin and then worked for a Berlin-based NGO as programme manager.
Here Linda designed, launched and developed a successful programme to integrate refugees into the German labour market. Linda brings great passion to her work on BMC Cancer and BMC Palliative Care while fervently supporting and promoting open access.
Dylan has a scientific background in behavioural ecology, completing his degree in Biological sciences at Queen Mary University before a Masters degree in behavioural ecology at Royal Holloway University. He then went on to complete his PhD at Imperial College London investigating the effects of pesticides on bumblebee brain development and subsequent learning and memory performance. He joined BMC in June 2019 as an assistant editor working on our Editorial Board Member recruitment project before becoming the Manuscript Editor for the BMC Series in September 2019.
Catherine Rice completed a PhD in microbial genetics before spending much of her time working in Human Genetics and Bioinformatics. Kate has been working in the editorial department of the BMC Series for several years.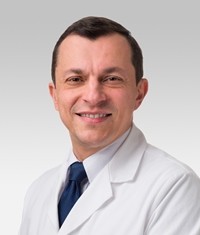 Yanis Boumber, MD, PhD, is Associate Professor at Northwestern University Cancer Center in Chicago. Dr. Boumber has previously worked as Assistant Professor in the Thoracic Section of the Department of Hematology/Oncology at the Fox Chase Cancer Center, Philadelphia, USA.
Dr Boumber graduated from the Rostov State Medical University, Russia and qualified as MD in 1999. He received his PhD in cancer biology and molecular biology at the University of Texas MD Anderson Cancer Center and the University of Texas Graduate School of Biomedical Sciences in Houston in 2005. He completed his medicine residency at Good Samaritan hospital, affiliated with Johns Hopkins University in Baltimore in 2010, and medical oncology and hematology fellowship at the University of Texas MD Anderson Cancer Center in 2013.
His research interests include the investigation of signaling pathways and biological processes controlled by MSI2 and developing novel therapeutic approaches to target MSI2 in lung cancer.
He joined the editorial board of BMC Cancer in 2016 as Deputy Section Editor. He serves as Consulting Editor since 2017.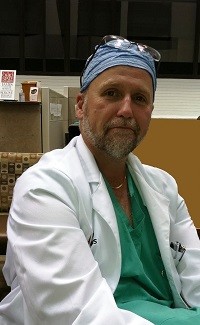 Stephen P. Povoski, MD is Professor of Surgery and Surgical Oncologist at the Arthur G. James Cancer Hospital and Richard J. Solove Research Institute and Comprehensive Cancer Center of The Ohio State University Wexner Medical Center in Columbus, Ohio.

Dr. Povoski received his B.S. Degree (summa cum laude) in Biological Sciences from the State University of New York at Buffalo in 1985, his M.D. Degree (summa cum laude) from the State University of New York Health Science Center at Syracuse in 1989, completed his General Surgery Residency training at the University of Cincinnati Medical Center in 1996, and completed his Surgical Oncology Fellowship at Memorial Sloan-Kettering Cancer Center in 1998.

Dr. Povoski's clinical research interests have primarily focused upon radioguided surgery. He is the co-editor/co-author of a 2016 Springer Nature book representing a comprehensive overview on the state-of-the-art practice of numerous radioguided surgical applications within all surgical subspecialties.

He joined the Editorial Board of BMC Cancer as a Section Editor in 2012, and was awarded the 2015 Section Editor of the Year Award from among the 290 BioMed Central journals. He serves as Consulting Editor since 2017.

Alan Kawarai Lefor is Professor of Surgery at Jichi Medical University in Tochigi, Japan. He received the MD from SUNY Upstate Medical School (1982) and completed a residency in General Surgery (1989) and a fellowship in Surgical Oncology at the NIH (1985-87). He received an MPH from UCLA (1999). He moved to his current position at Jichi Medical University in 2007 where his research interests are Surgical Oncology and Surgical Education.
He is the author of over 500 publications and 12 textbooks in English and Japanese. In March 2015, he received a PhD in Theoretical Astrophysics from Tohoku University in Sendai Japan, with a dissertation entitled "Comparative Studies of Strong Gravitational Lens Models", and is a Visiting Scientist at Tohoku University, continuing studies in astrophysics.
He joined BMC Cancer as a Deputy Section Editor in 2014 and serves as Consulting Editor since 2017.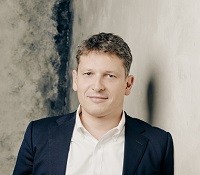 Prof. Dr. Ken Herrmann graduated from Charité Universitätsmedizin in Berlin, Germany in 2004 including stays at the Universite de Lausanne, Universidad Austral de Chile in Valdivia, and the Memorial Sloan-Kettering Cancer Center in New York. He was trained in nuclear medicine at Technische Universität München under the guidance of Professor Markus Schwaiger and received an executive MBA from the University of Zürich. Since 2011, he has been a faculty member for the Department of Molecular and Medical Pharmacology of the University of California, Los Angeles (UCLA).
In addition, between 2012 and 2016 he served as Vice Chair of Nuclear Medicine at Universitätsklinikum Würzburg. In 2016 he was appointed Chair of Nuclear Medicine at Universitätsklinikum Essen, Germany.
Dr. Herrmann's research focuses on hybrid molecular imaging including PET/CT and PET/MRI and its clinical applications, on radionuclide theranostics, and on PET-based response assessment to oncologic therapies.
Dr. Herrmann serves as Consulting Editor for BMC Cancer since 2017.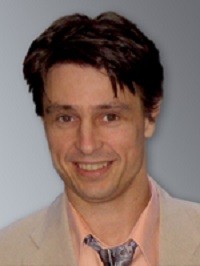 Dr. Christophe Nicot is Professor at the University of Kansas Medical Center (KUMC) and the founding Director of the Center for Viral Pathogenesis, a regional collaboration focusing on virus-associated diseases and that includes programs in acute viruses, emerging and tropical viruses, and oncoviruses.
Dr. Nicot earned his PhD in the medical sciences in France, after which he worked on viral protein expression at the National Cancer Institute. His current laboratory has a long-standing interest in HTLV-I pathogenesis and HTLV-I-associated T-cell leukemia, with areas of focus that include protein expression, telomeres and telomerase biology, and signaling pathways.
Dr. Nicot joined the editorial board of BMC Cancer in 2008. He has been serving as Consulting Editor since 2017.
Follow
2019 Journal Metrics
Citation Impact
3.15 - 2-year Impact Factor
3.432 - 5-year Impact Factor
1.021 - Source Normalized Impact per Paper (SNIP)
1.186 - SCImago Journal Rank (SJR)

Usage

4,151,734 downloads

Social Media Impact

3364 mentions